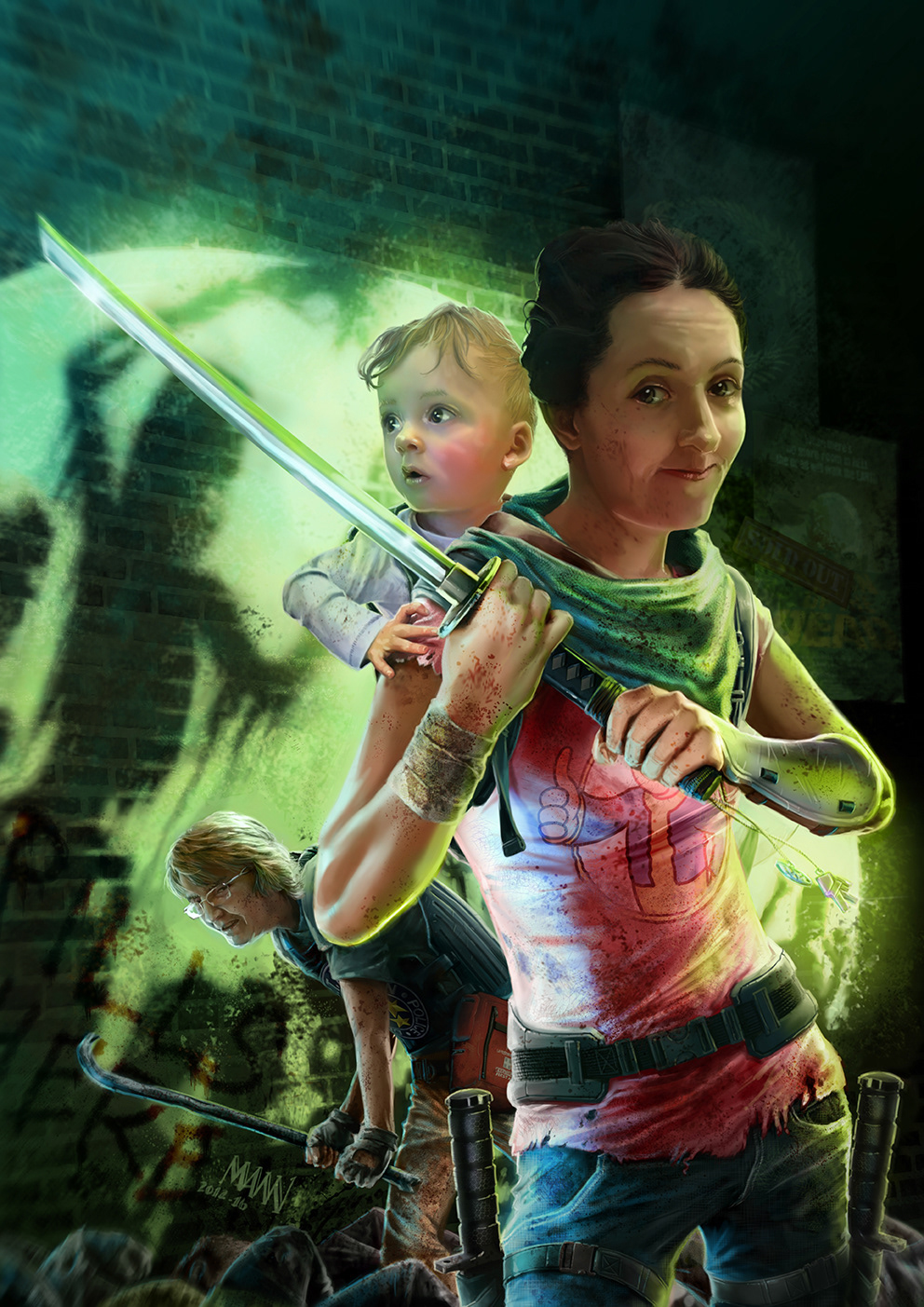 Copyright © Lawrence Mann.
Hazel the Zombie Hunter
. Large scale fantasy portrait created in both Adobe Photoshop & Corel Painter.
Portrait of my wife & baby including my mother-in-law, who are both avid zombie gaming fans! (My wife & mother-in-law, not my son obviously). This is a slight update of a piece painted a year or so ago before my boy was born but I wanted to add him in to the scene.
Like a lot of my art I always add in plenty of subtle Easter eggs. Notice the Fallout 4 t-shirt (another one of my wife's favourite games), the health pack from Left 4 Dead and lots of other gaming bits. Have fun spotting them all.