I offer my services as a
Digital Artist
 and I also work alongside many amazing clients as an
Artistic Tech' Consultant
  (a bulky title and one I don't often use yet it does fully define the role). As an advisor I typically work for software & hardware technology companies (Dell, Microsoft, Wacom, Xencelabs etc) looking for guidance for expert artistic insights like my own that only come with years of experience. Advice that can make the pivotal difference when designing the next award winning, industry changing, profitable product for their company.
As a Digital Artist with a
background in Marketing
, it was completely natural to step into the role of a Consultant for the companies which make the devices that I and my fellow creatives use every day. My journey into being a Consultant evolved over time. I wasn't aware it had begun until clients had started recommending me my services to others.
After becoming a Consultant, offering my skills in UX Research, UI Design & even doing a little
branding design 
(as seen above) for some clients I decided to start a
YouTube channel
. It had been suggested previously but as a Consultant I could use YouTube to build my ow own brand but rather than stroke my ego, I thought YouTube would be ideal for gathering niche data - that seemed the perfect idea. I started the channel and began to quickly learn the value and importance of what I call the 'Creative Community'. Their addition to my own insights can give my clients a perfect balance of industry intuition. Ranging from ameture to profession, all types of creatives, all age ranges, genders etc and all over the world.
Eventually, over a number of years, being a YouTuber with
strong branding
and
professionally crafted videos
I earned 
several acclaimed Influencer awards
with some global companies. I do not think this has overwhelmingly added to my abilities as an Artist but it has helped both as a Consultant and when
speaking on stage
,
on camera
and whilst 
working with clients
. I built up  these skills previously over the years thanks to my life in Advertising and during the my busy life as a freelancer. However being an Influencer and YouTuber certainly gives you an advantage with skills such as
camera
,
editing
,
speaking
and
events
.
I've never liked the idea of posting negative comments online when you don't like a product or the smallest element of a design. We are all so used to seeing negative comments on Twitter & Facebook today and few of them offer constructive criticism.
My philosophy has always been to get involved and commit myself to becoming a part of the solution - to help further the software & hardware that I create art with, both for myself and the wider creative community
. With that mindset I've long been a Beta-tester for software such developers as Corel, Adobe, Silicon Benders, & many others. Beta-testing is one of the simplest ways anyone can help and it has many benefits for both sides. I've also given feedback to companies such as Wacom, Dell, Microsoft etc on many R&D products and have seen my feedback create real world implications.
In addition, I have been given the honour of designing several software brands along the way. Such as Sketchable, nClay (Start Up), and Artstudio Pro. You might recognise some of these from your Windows tablet or iPad.
BEING AN INFLUENCER
I currently hold the Influencer titles bellow. All of which have been bestowed upon me by their respective companies for my good work in the creative community and in some cases, for my work as a Consultant for those companies:
•
Official Sketchable Artisan
•
DroboPros Brand Ambassador
•
Corel Painter Master Elite
The kind folks at
Adobe
decided to give me the title of
Adobe Community Expert
. This collaboration of worldwide professionals has been brought together especially nominated for our experience & engagement of users. As well as Beta testing and working alongside Adobe to further develop Creative Cloud software over the past 20-30 years.
Also contributing to the Adobe Support Community via creating content, video tutorials and promoting Adobe via social media has been a vastly rewarding experience and one that makes me deeply honoured to accept my place on the team.

Official Sketchable Artisan
The
Sketchable
team rewarded me as their first Official Artisan after I spent considerable time helping to Beta-test the app. I have a unique approach to UX Research with companies who are open to trying new methods. I also worked on the UI, created the Sketchable branding and helped come up with the name for the
Sketchable Ambassador
programme. I developed many of the major images used to showcase the application and created official tutorial videos for Sketchable.
As a side note; I almost appeared on stage in New York to showcase Sketchable on the Surface Pro 4 at a Microsoft event. However it was cancelled due to lack of stage time. I was also booked the same year to showcase Sketchable on the Surface Pro in Dubai but that was cancelled due to Microsoft's budget. What a shame! I would of loved to have helped Microsoft show off Sketchable.
Drobo Pros Brand Ambassador
As a Digital Artist I have a lot of large files. These days a single illustration can be 40x50" at 400dpi (if not 1200dpi) with hundreds of layers and be 10GB. Imagine that! I remember when a single hard drive was smaller than that - I know, I am old. But now I use
Drobo
storage and as a
Drobo Ambassador
I tell everyone how good the storage is and how it never lets me down. I've tested a lot of options in the past and still do but Drobo have spent a good deal of time and effort helping me with the finer points of storage. Both physical and cloud. During my time as a Drobo Ambassador I've collaborated with the team to do a 'Take-over' of their Instagram page and create a Limited Edition Anniversary 5D3 DAS Storage Drive as well as several videos to help showcase the benefits for Storage to my fellow artists & creatives.
Corel Painter Master Elite
I had Beta-tested for
Corel
for several years already. My artwork with Corel applications was already known online and Corel contacted me to create the cover art for their upcoming Corel Painter Essentials. A very exciting proposition for any artist. Having already given professional feedback and knowing some of the great team at Corel I quickly accepted the task. The box art turned out beautifully and I was award the position of
Corel Ambassador
. Ever since I've been happy to produce more video content and tutorials showing the ever evolving applications. I have even created private tutorials for companies such as Digital Tutors and livestreamed many times with fellow Painter Masters to showcase the application to help talented young artists. 
I was one of the first ten artists worldwide to be awarded the title of Painter Master Elite.
Lenovo INsider & Lenovo Champion
The story of how I became a 
Lenovo
Ambassador began as I was still an a 
ASUS Ambassador
. The company produces great technology with some interesting concepts. However, after a couple of years of working alongside them, I could see that ASUS were not producing technology aimed at a creative audience. At that point I decided to seek out the perfect computer partner. I set about researching fully and it was clear that Lenovo was the 'winner' being the biggest tech' company on the market with an amazing reputation, tremendous R&D development, a lot of products aimed at artists and they ticked all of the boxes... BUT then it came down to the fact that one of my YouTube Subscribers came to me. He was a Lenovo Ambassador and was singing their praises. Not knowing that I was looking for a change of scene he had made my mind up for me. I had a conversation with Lenovo and we've had a great relationship ever since.
I have helped review many great Lenovo products aimed at Digital Artists, Given feedback to R&D teams at the Lenovo's Beijing HQ and taken part in private product meetings to see visuals and pre-release UX models of products. I've had lunch with board members in Berlin to learn more about Lenovo's plans for the future and been taken part in conferences in London to meet Lenovo's top partners like NVidia, AMD and partners who benefit the artist community.
The '
Lenovo INsider
' title is a global title as are the rest of my titles. Through the power of social media and the wide reach of Lenovo, I have been fortunate to have visited China, Berlin etc to have worked alongside my fellow Lenovo Ambassadors and Lenovo staff.
The '
Lenovo Champion
' title is specifically a European title. The EMEA influencer team is separate and while we perform similar tasks under that banner it belongs to a more specific audience and affords a different set of opportunities which can be exciting for anyone like me who enjoys building a relationship with a niche market.
XP Pen Brand Friend
Over the years I have worked with every drawing tablet company on the market as a reviewer, offering feedback and advice, testing new devices and software updates and even offering ideas for product features. One of these companies is the Chinese based XP Pen that has been around for almost 20 years. Now after many years they have chosen to update their brand identity once more for a newer, younger audience. I have been asked to share this news view a YouTube and to judge a promotional competition. For my part in this I was gifted the official title of '
XP Pen Brand Friend
'. 
Am I Biased?
One of the reasons many companies love working with me is the fact that I am so fair in my evaluations. True I may be a Brand Ambassador for several companies but my philosophy is that they must continue to impress me in order for me to promote their hardware & software to the creative community. If anything, they probably have to do more than other brands because I am watching them more closely. And yes, I have walked away from a brand in the past because it failed to support the artistic folk in the way that I would of liked. 
So, to answer that question, no.
I am not biased. In fact, I've made life harder because I've spoken out when I could of stayed silent when a piece of tech wasn't good enough! But my allegiance, moral obligation and reputation all ultimately lay with the community. Any good corporate partner recognises that. Which is why I work alongside these fine folks.
Want me as your Ambassador?
A lot of people might say for partners is enough. I don't know. It isn't hard to promote great products. So, I'm happy to talk to a strong brand with unique product. The important aspect to me is that I must have a strong understanding of the product and believe in it 110%. I want to be able every question that anyone fires at me. I want to be able to get fans / customers special help if they feel the need to come to me in times of destress. 
WHAT CAN I DO TO HELP BUILD YOUR BRAND?
Unlike a lot of Artists or Consultants or YouTubers who might approach you as a company I can offer a lot more given my unique combination of skills and my 20+ years of experience. I have a lot of friends in the industry who are great to work with but I'm hoping my particular skillset gives me a particular advantage when working with you to help build your brand. On this site, in my very extensive 'about' section, I have a lot of information about my services BUT let's bullet-point that right here:
BTW - I'm not including my artistic or Creative Direction services on this list.
• UX Research
- User Research - uniquely increased by the power of my YouTube audience insights / often including sketches
• 
Alpha / Beta Testing
 - Usability Testing / Being a part of or Leading testing team 
• R&D Collaboration
 - Further than typical UX Research, I am happy to work along side your R&D dept.
• Branding Design
 - Feedback / Consultation / Creation of Logo design & branded materials / creation of Brand Bible
• UI Design
 - Feedback / Consultations / Usable UI graphics
• 
Presenting to Clients
 - In-person / Online
• Press & PR
- Feedback on Advertising & Marketing strategies / Concept & further Creative Direction if needed
• Competitive Analysis
 - Complete detailed reviews of all your product / brand competitors
• Go-to-market Strategy
 - Social / Influencer / building upon your current campaign 
• Influencer Strategy Analysis
 - My Marketing background allows me to help you run a better Influencer Programme.
• Creative Community engagement
 - Social Media engagement across multiple platforms Inc. official brand channels
• Social Marketing
 -  Social posts as part of your larger ongoing strategy across all platforms
• Speaking
- lectures, In-person / YouTube / Interviews / Podcasts
• Events
- [foreign or domestic] Conferences / Influencer Campaign coverage / Vlogging
• Technology reviews
- [Software / Hardware] Including YouTube & multiple social platforms
• Written Articles
 - press article / multi' page tutorials / Tech' reviews
• Tutorial creation
- Including generation of Images / Editing of videos etc.
As I write this list I realise that it is quite hard to separate services between lists. Even to name & define many as they are so fluid due to the needs of individual clients. However, you may consider these the simple basics. I'm sure there are many more and I know I will develop more as time expands working with amazing clients and wonderful colleagues alike. If I have failed to mention something then
ask me
and I'll be happy to have the conversation. 
how & why being a Consultant ushered me into the world of YouTube
Simply put, art took me to being a Consultant for the tech' companies who made technology for artists and from there I made video content to help my clients. Often as a part of my extensive UX Research to a natural extension of the idea creation I work on every day with fellow creatives.
Having a
YouTube
channel helps me to connect with my fellow Digital Artists, Painters, Animators, 3D artists, Sound Gurus, Videographers, Graphic Designers, Photographers & all the other creative masterminds that you can imagine. I use
YouTube as a tool
to help me gather experiences and ideas... in a way, to '
think outside my own bubble
'. I am only one professional artist but by using YouTube as a part of my methodology it allows me to pass along feedback from a huge variety of creatives from all backgrounds and all levels of experience too. And having that
background in Marketing & Advertising
means that I can also tailor my YouTube & social media content to especially target my
20k YouTube audience
to find specific answers. 
Keep scrolling and
you'll see a selection of thumbnails
from the
LAWRENCEcanDRAW
channel. I've chosen these to represent the wide range of content created on the platform. From product reviews which help gather amazing competitor insights as well as potential buyers feedback. Pre-release device reviews to inform the audience and help give the Marketing Team a clearer direction in the niche  and tailored audience questions about expectations - especially prices.
I've been fortunate enough to have travelled as both a Consultant and an Influencer.
Dell
asked me to speak at the '
Yeah Field Trip
' in the breathtakingly stunning Californian mountains. After helping Consult on the Dell Canvas and be the first person, world wide, to review the drawing tablet in a full series of videos that still gets plenty of views today, I enjoyed an inspiration journey in LA.
Future's
Vertex event
has grown impressively every year and Future Publications creates many great titles for the creative market the world over. Titles such as ImagineFX, 3D World and Creative Bloq which are happily still sold in the printed form. ImagineFX have even written a couple of articles about me over the years I'm proud to say. One one occasion I was invited to speak on stage at the Vertex event and obviously I created YouTube content to help promote Future  and the awesome idea of have creative events right here in the UK!
The Last thumbnail you see is myself at 
Microsoft HQ
, giving hands-on feedback to the
R&D team
. Given my knowledge of the Surface range and the creative applications designed especially for it, I am the perfect artist to offer my advice on what their artistic audience are seeking. 
One thing you might be interested to know about my YouTube channel is that I endeavour to answer every comment and question on every video - even the older videos. It's something that my Subscribers and first time viewers do remark upon. I want as much interaction with my audience as I can so it is the logical thing to do but from a marketing point-of-view it does mean that sales of any devices are pushed to the maximum. You can see some of the positive feedback from our YouTube Community if you scroll to the bottom of
this Recommendations page
. 
My rules as an influencer
I've been a YouTuber and Social Media for a while now and in that time I've built up a few ground rules. For my own sanity and because I'd like to consider myself a decent person. I watch a lot of other YouTubers and personally I don't always like what I see.
I reply to EVERY comment on YouTube
Even on older videos. YouTube considers this great for the all powerful algorithm and viewers love that their questions are answered straight away. This is also something that the companies I work with are fans of and it greatly helps me in my UX work as a Consultant.
This is also something that leads to a greater number of sales for products reviewed which is great for companies. You can see this reflected in the comments shared on my channel. Some you can see on my
recommendations page
. 
I NEVER swear on social media
Given that anyone of any age can stumble across your content I believe it best not to swear unless completely necessary. With the type of content I publish, tech reviews for artists & Digital art, there is never any reason for bad language. 
When others swear in my comment section on YouTube I generally ask them not to. My argument is 'Swearing is okay if the video has swearing but it's best not to swear if the video doesn't contain swearing'. I find that most people agree and we go on to build a good rapport from this. 
I do understand the value in using this powerful language for some brands and Influencers. However, it is not required for my sponsors or creative audience.
Social and Economical Politics is something I believe should be left to professional political commentators. I don't want to get involved in something that isn't my area of expertise.
I NEVER use my children on social media
In fact, I've never even posted a single photo of my kids. I painted one of them as part of a 'how to draw children' YouTube tutorial (without a reference image) but that is as close as I will come for the moment. I am happy to see other Influencers create content with their children on social media but I don't want to for the moment given that they will have to live with the content being visible in some form for the rest of their lives - something that might one day effect their relationships or career. Despite my seven year old wanting to be an influencer since the age of four, I think it best to wait for their informed consent. They will choose when their presence will appear on social media first
Do rules matter to you?
I find that these simple rules are very important to me. I don't ask anyone else to follow them and I haven't talked to other YouTubers to find out if they have rules or if I'm alone in this. But if you have an opinion about this I would love to hear your thoughts. I wanted to add this section so you would get a glimpse into my character and what guides me. If this does make a difference to you and your desire to work with me then please hit the button bellow to
say hello
and we can start working together...
What kind of Tech do I talk about?
I do love to talk about tech and it is always technology that benefits the 'creative community' (as I love to call my fellow free thinkers). However, tech for artists is not just drawing tablets and monitors. Anything that I can find of use in my everyday working life. I know through practice these are things the community will want to hear about too!
Here's some basic information about what I cover on YouTube. While tech for artists is a neice demographic, I discuss anything that I think my fellow creatives will find as useful as I do when it comes to being a Digital Artist. Such as finding the best ergonomic chair for sitting in when you are drawing all day or having the best storage device to keep your artwork safe. It is all very important for today's modern artist.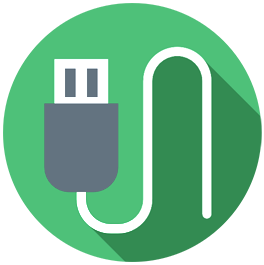 Ergonomics for Artists
As a creative who draws, paints, thinks and helps his clients for up to sixteen hours a day, seven days a week I know the importance of ergonomics and I take it seriously. Probably more seriously than most. I've spent a great amount of time talking to & working with industry leaders like Ergotron (You can see a
Thank You from them on my recommendations
 page). So, I review many ergonomic tools for artists such as chairs, monitor arms, desks etc and you can even see the Thanks from happy viewers who have gone on to buy them after watching my YouTube videos - again on my recommendations page (at the bottom). 
Drawing Tablets, Monitors & the usual Artists tools...
I've been using tablets since the early 90's. I've used every brand you can think of and even some you've probably never heard of. My point being, as a professional working full-time Digital Artist rather than a YouTuber who reviews tech means that I can create artwork of a much better calibre while using these tools. Having the ability to showcase these devices to the best of their abilities really means a lot to the audience watching. Of course they need to see the technical tests and hear the specs but that isn't the same as seeing the 'proof in the pudding' when a professional artist creates artwork to a higher level
as you can see
.
Reference Figures
I have made more than a few figures on reference figures (some call dolls) for artists. Anatomy is so important. It is something no artist will ever perfect. Yet this is a subject few artists on YouTube talk about. Like my journey to find the perfect ergonomic chair, I am forever searching for the perfect reference model for artists. This one is a little bit of a side project but one that is a little different to other channels out there.
What else?
I'll review and make content on anything else that I think the creative community will find interesting or useful. That isn't just Digital Painters like myself. That includes, Animators, Audiophiles, Designers, Content Creators, Video Editors, 3D Sculptors and more. You'd be surprised on the things I've reviewed over the years that have been useful to me and that others have commented upon. Sometimes it's the essential accessories or it could be a piece of gaming kit - artists and gamers do have a large crossover in specs as I've found in my UX Research.
If you have a product that creatives need to know about then
get in touch
and I will happily help throw light upon it.